The Kimal Difference
Welcome to what our customers call "The Kimal Difference." We not only provide prompt service and on-time delivery, but will always uphold that "down home" feeling of friendly, personal attention to every individual who visits or calls our stores.
We challenge you to compare the quality of our products and our performance to that of other building material suppliers….
Kimal Lumber is synonymous with quality and value.
Our Cutting Edge
We are driven by customer needs and strive to stay current and uncover new and upcoming products, systems, processes and technologies that will allow both us and our customers to grow, thrive and prosper. It would be our pleasure and an honor to assist you with your next project and/or building material or tool purchase.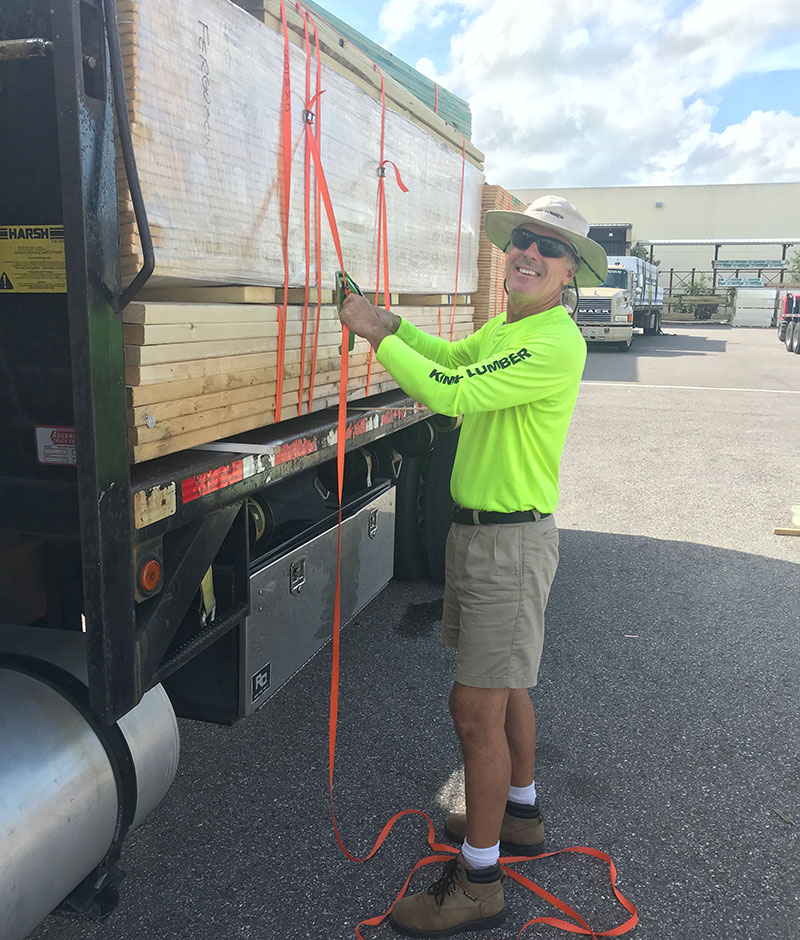 In the beginning...
Kimal Lumber opened in 1981 as a single location in Nokomis, Florida, as a dream of Al Bavry and Kim Pavkovich of providing both superior and unique lumber and building materials through an impeccable customer-centric culture. As customers recognized and appreciated that "Kimal Difference," Kimal expanded operations to include a pre-hung interior door operation, an exterior window and door division, engineered wood and truss manufacturing division, a Design Center/Showroom as well as two additional lumber and building product centers in Englewood and Sarasota.
Although the majority of our business is with custom home builders, remodelers and contractors, we welcome do-it-yourselfers and individuals who desire personal service by true professionals and appreciate unique and quality wood products, building materials and tools.
We know our customers like to shop where they are made to feel welcome, they can be efficiently assisted by knowledgeable team members and materials are readily available and will arrive at the jobsite as promised. This is part of the natural value added to everything that we sell.